Rolex Submariner ref.5513
Restoration of a Rolex Submariner ref.5513 with the screw-off case back and the middle thread completely damaged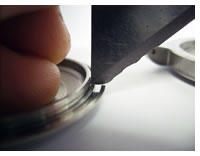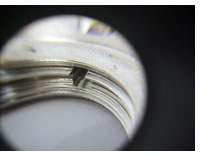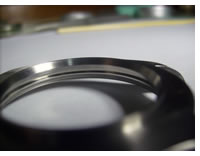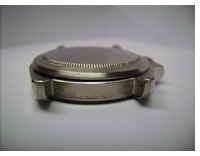 A matter often caused by previous handlings, that is opening and closing incorrectly a screw-off case, is the damage of the back and the middle's threads so much that the case waterproofing is compromised.
The treatment we decided to carry out consists of adding material (sainless steel) over the damaged areas by laser beam welding and the following rethreading.
As said before, firstly have welt over the damaged threads.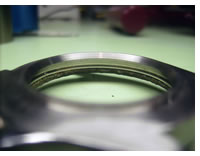 Once obtained a proper diameter, we came along with the turning of the exceeding material.
Then, prepared a threading tool with a piece of iron with an angle of 60°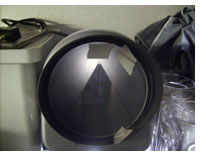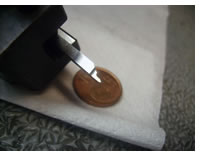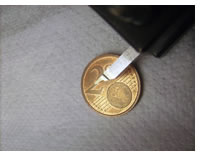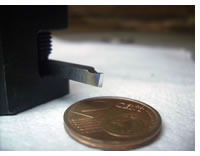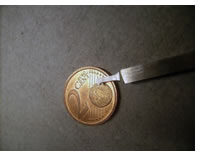 we proceeded removing little by little parts of material in order to obtain the thread.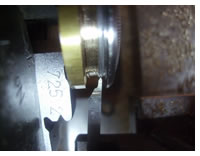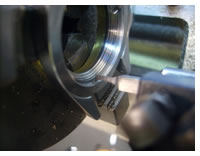 By this way one can rebuild the thread of the original dimensions and re-establish the case waterproofing.